A platform to manage your members, your activities, your finances and communicate.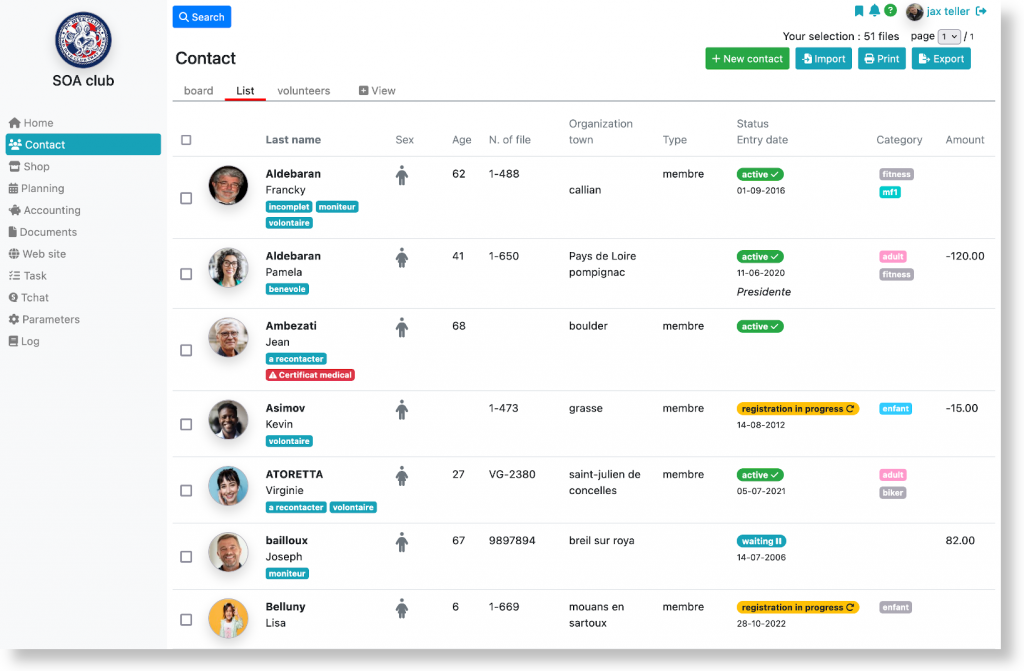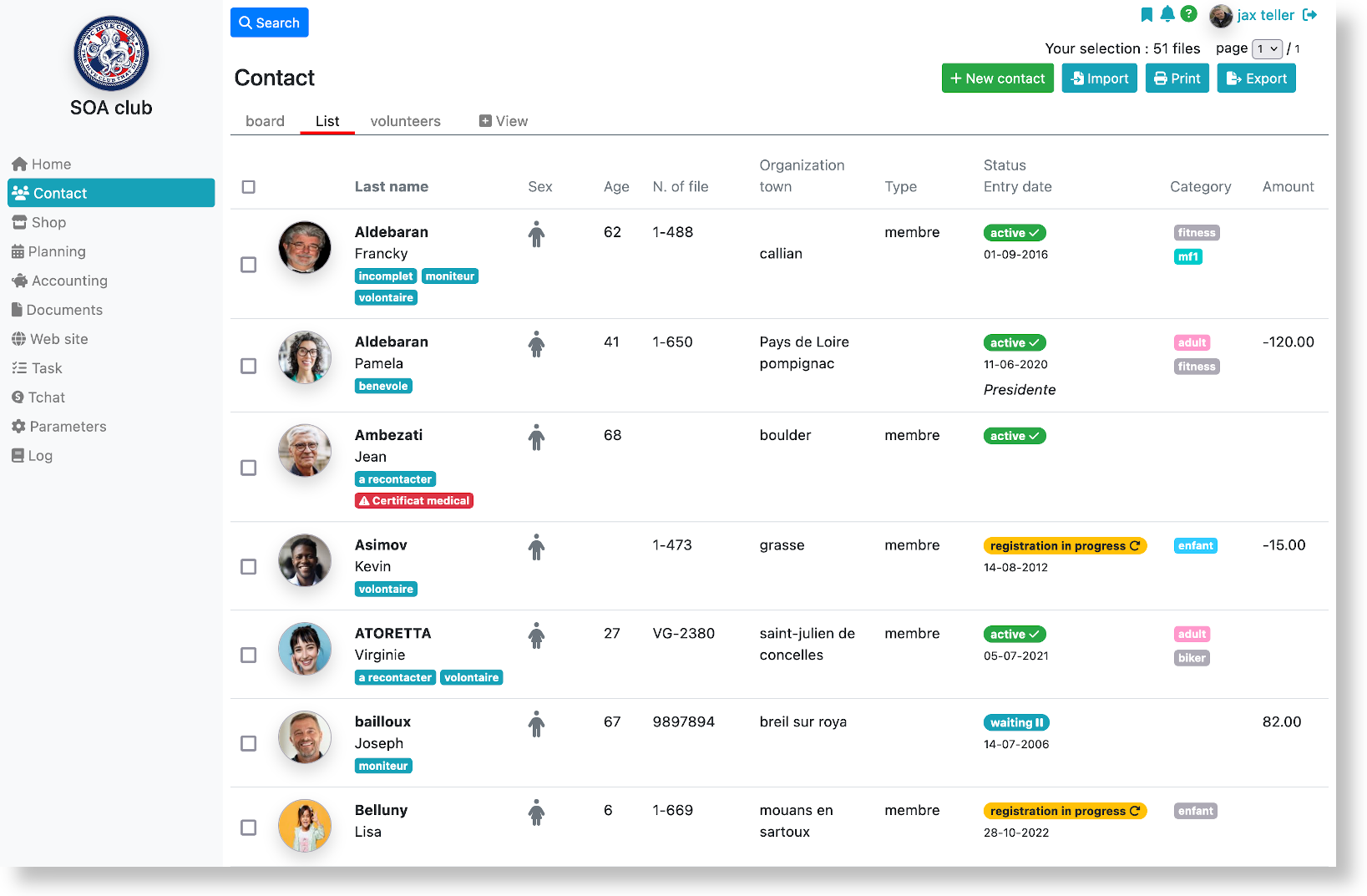 All your data in one place !
Our CRM helps you coordinate your efforts and gain efficiency by bringing all your information together on a single secure platform.
Easily import your files and customize their records by adding free fields.
Multi-user access for managers, personal space for members, it promotes collaboration.
Fully configurable, it adapts to your specificities and needs.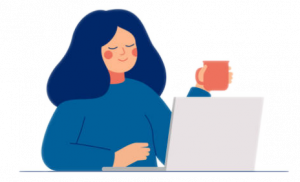 Simplified membership
Kananas fully automates the application process to help give your new members a great first impression. Reduce complicated paperwork via the mobile-friendly online membership form where applicants can provide all the information you need, and pay online by credit card.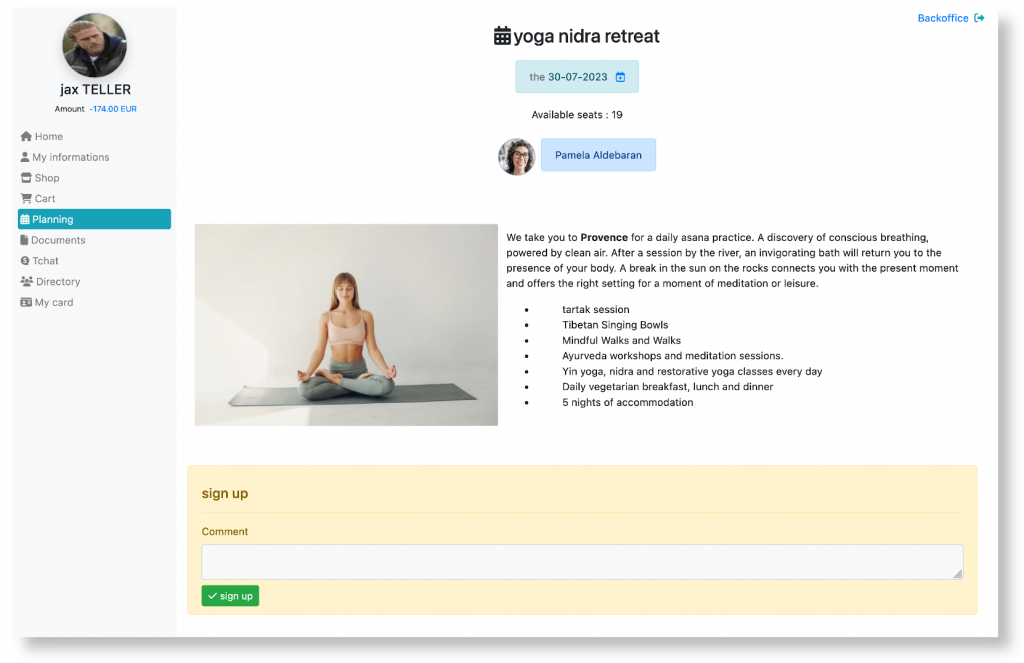 Manage events
Kananas simplifies activity management. In minutes, you can create a detailed event listing with description, images, and pricing.
Your members will be able to register independently from their personal space and pay online if the activity is chargeable.
Managers have a dashboard to control the filling of activities and perform manual operations.
As part of our show on the Second World War, we need to monitor the presence of our 400 volunteers at each of the association's meetings (preparation – assembly – rehearsals – performances…). We give each volunteer an individual badge with a qr-code generated by Kananas which is used every day to register this presence.

Dans la nuit Liberté – Fabien
Mastery of finance
The Kananas CRM simplifies receiving and tracking payments as well as managing your organization's finances. Your members and supporters can pay online from their personal space: membership fees, products from your shop, donations, events, etc. …
Payments automatically feed the accounting, saving time and reducing errors.
Rest assured that online payments on your Kananas site are completely secure, we have entrusted our partner Stripe with transaction management.
Download and manage your contacts
Tired of using spreadsheets? With the Kananas CRM you can instantly view the records of everyone who interacts with your organization, including their membership status, event registrations, payments made, and more.
All your information is stored in a secure online database that you can access from anywhere, on computer, tablet or smartphone.
Perform and save detailed searches
Need to identify event participants who live in Bordeaux and who donated this year? With our advanced contact database search, you can use multiple search criteria to find the exact information you are looking for. Plus, save time by saving your searches, so you can redo them at any time on your updated data with just a few clicks.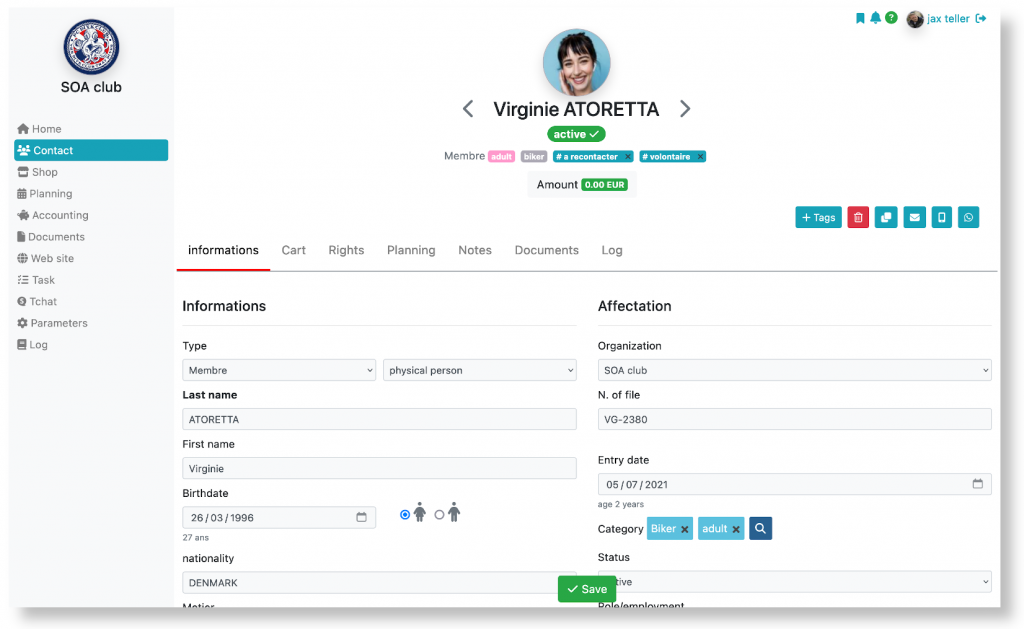 Communicate better
Why use a separate program for your newsletters? With Kananas, you can create professional quality emails from customizable templates and send an unlimited number of emails.
Send emails or text messages by creating recipient lists based on any criteria, such as membership status or event attendance.
Measure the effectiveness of your communication by monitoring your mailing campaigns with statistics on delivery, openings and clicked links for each message and each contact.
Spend less time manually sending emails by setting up automatic emails based on events: end of membership, registration for an activity, purchase, etc.
Connect Kananas to other apps and automate your operations
Using Zapier or Make you can connect Kananas to over 2000 apps using triggers and actions to automate tasks. For example, when a new member joins your organization through Kananas, automatically add them to a Google spreadsheet and send them a welcome email.